We have been slacking with our WWE predictions recently but that stops now! Our attention is well and truly on Smackdown Live and Battleground promises to be a great night of technical wresting as well as one disappointing world title match, but let's get on with the predictions
Sami Zayn vs Mike Kanellis
As sad as this sounds this prediction seems by far the most likely to happen, as good as Sami Zayn is Mike Kanellis is new and new is exciting, WWE will want to give Mike a solid push so a win over Sami brings him upto the same, If Maria doesn't get involved Sami runs the risk of being buried.
Winner – Mike Kanellis
Women's Fatal 5 Way Elimination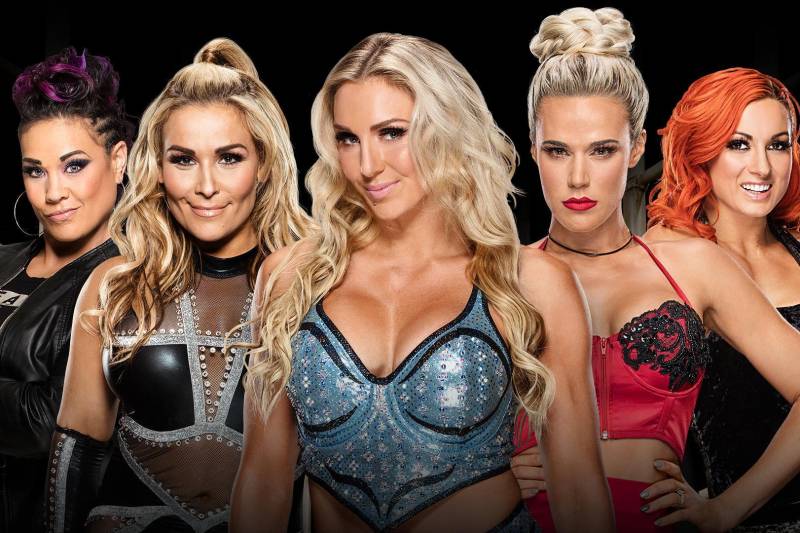 Tamina and Lana should be the first two eliminated, that's not a slight on their talent because to get the the WWE level you must be an elite athlete, but compare them to the other in the match. We feel like it should come down to Becky Lynch and Charlotte, and both deserve to win, but there can only be one.
Winner – Becky Lynch
The Usos vs The New Day
This is the best The Usos have been in years and it just goes to show how good they can be when given a good story line and people to work with, walking out of the last title match was a classic heel move and something like that is bound to happen tonight aswell, The Usos will retain the belts but The New Day will win the match.
Winner – The New Day
Shinsuke Nakamura vs Baron Corbin
Mr. Money in the Bank has been attacking Nakamura whenever he gets the chance, Nakamura is not the same man he was in NXT, while his popularity remains questionable booking as damped any hope for a WWE Championship feud, he will get his revenge by picking up the victory tonight and hopefully this can push him onto better things.
Winner – Shinsuke Nakamura
Randy Orton vs Jinder Mahal
The match that nobody asked for! if you can think of more lackluster championship feud then let us know below. Jinder Mahal has to win this match, it's in a Punjabi Prison and he has the Singh brothers, Randy is trying to make this as interesting as possible but it isn't working.
Winner – Jinder Mahal
AJ Styles vs Kevin Owens
This should be the match of the night. After the surprise house show win will Kevin Owens win back the championship? the questions needs to be asked what will the loser of this match be doing after this feud? they are both more suited to be WWE Champion than Jinder Mahal so hopefully that's where the future lies, but the United States Championship will not be changing hands tonight
Winner – AJ Styles
Rusev vs John Cena
In an ideal world Rusev wins his first match back and starts running through member of the Smackdown Live roster until he gets a title shot, but here we are, John Cena in a flag match, John Cena is Mr. America in the WWE and there is almost no chance he will be losing this one.
Winner – John Cena
Do you agree with our predictions? let us know in the comments below who you want to win each match and which one you are looking forward to the most.