2016 has drawn to a close, and yet again we find ourselves in January; the dust settling on yet another manic Christmas and anti-climactic New Year. January is a time for reflection, and since we at Nerdhub have nothing but time on our hands we decided to use some of it to give some thought to our favourite film releases of 2016.
Joining me for this are some of Nerdhubs contributors.
Axerated: I found 2016 to be a pretty sparse year in terms of standout movies. Don't get me wrong there was no shortage of things to go see at your local cinema, but very few films that I found particularly enthralling and even fewer that didn't leave me in some way disappointed at the end. That's where 10 Cloverfield Lane comes in; Dan Trachtenberg's unexpected addition to the 'is it/isn't it' Cloverfield cinematic universe that nobody knew would be a thing until this year.
It's a film that genuinely surprised me; I had forgotten just how masterful the art of suspenseful cinema could be. It created a sense of uncertainty and tension that kept me guessing all the way through, and the claustrophobic nature of the setting only adds to that. Pair all that with an admirably strung-out performance from Mary-Elizabeth Winstead and a chilling portrayal by John Goodman and you've got the surprise hit of 2016. Not bad for a film that was added to a franchise whilst in post-production.
Jones: 2016 was a good year for movies, Finding Dory was finally released, Hell or High Water was a Stellar film and recently La La Land won everything at the Golden Globes but they can all bow down to the money making machine that is Star Wars. Any film that gets me acting like a crazy fanboy during is something special and this was better than I expected it to be, I think that's why it won me over so much. I want to mention that they tied the film in with so much of the expanded universe that it really was something that all Star Wars could enjoy equally as well as someone who hasn't seen the Star Wars movies.
Mrs Nesbitt: There was only one movie that really stood out for me last year, and it's a film my partner will gladly watch a minimum of several times a month. It was a film that finally saw a marvel movie directed toward adults, rather than the masses of children, Deadpool. Honestly, I wasn't expecting much having not heard much of a build up towards the film before its release. It was refreshing to watch a film that didn't take itself too seriously, like so many superhero films. It was nice to see Ryan Reynolds utilised in what he does best, comedy. The fact that he fought to have this film made for so many years, shows the passion and effort put into making it. Red certainly suits Mr Reynolds better than green.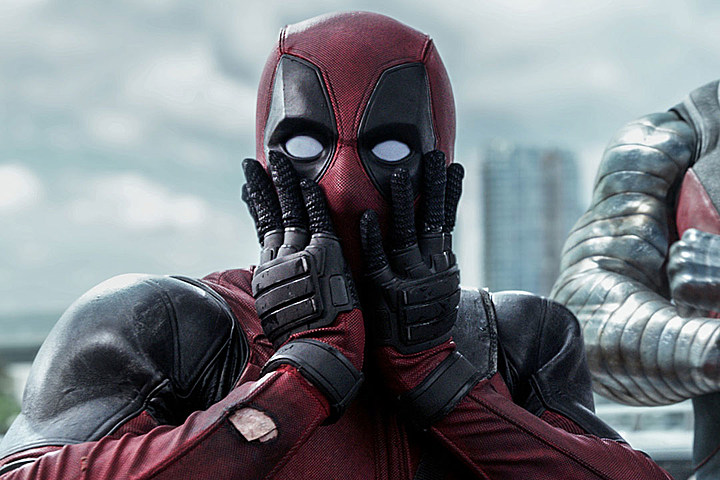 Joanne: I'm going to go with The Jungle Book remake. I thought it was fab and really captured the darkness of the story.
Daniel: My film of 2016 easily goes to Deadpool, can't remember the last time I laughed so much at the cinema. It was a fresh new take on the superhero genre; gory fight scenes, over-the-top obscenity and Ryan Reynolds as the wisecracking merc with a mouth was a perfect fit.
There are some of NerdHub's contributors films of 2016. Do you share a similar Film of the Year with any of them? Let us know what your film of 2016 was.