I was having some lunch with my brother and friends and we all became reminiscent of our favourite pastime; video-games. I really enjoy looking back at some titles that I played a lot of back in the day and many of which are not wildly remembered today.
Let's take a trip to past generations of forgotten gems. These games are in no particular order.
Road Trip Adventure
An absolute peach of a game. Literally. As you can see from the above image, the President had enough of being President of the world (Bet you're wishing certain people would take that view). So the aim, was to win the next Grand Prix and become the President. A nice little, open world game where you travelled from one town to the next whilst upgrading/customising your vehicle. However, despite it's fun nature, Road Trip Adventure was criticised for it's sound. It was criticised for being too crackly and cheesy, but I disagree. The 80's style sounds and music fits perfectly with the set up of this game. The Push Kings provided the radio tunes for pelting it down the highway and taught me a life lesson "the minute that you lose me, you gonna find out you want me" Yeah!
Gun
A poor man's Red Dead in some people's eyes but nevertheless an enjoyable game for the PS2. The game told the story of Colton White, the main protagonist, who had some Father issues following the brutal murder of his adoptive father, Ned White. The game took real life historical characters and integrated them in the story such as; Clay Allison, Jose Chavez y Chavez and Hoodoo Brown. The game also boasted some veteran actors lending their voices to the characters, such as; Kris Kristofferson and Ron Pearlman. Overall, the game was lauded to be a 19th-century GTA and a game that contains everything you want in a wild west scenario. Unfortunately, the game never received the sequel it so greatly deserved. It is available to play on Steam these days, but I hope to see it once again in the future.
Scarface: The World Is Yours
Not a game about cockroaches, I can assure you. Being a fan of Scarface the film, I was pretty excited when this potential GTA-clone was released. It's fair to say that Scarface didn't have that similar pedestal to live up to when people made references to GTA, it held it's own considering the film was out before the GTA franchise began. It was released in 2006, when there was some respite between the releases of GTA: San Andreas and GTA: IV. The game honestly made you feel like you were in the movie and had reels of replay value. Al Pacino permitted his likeness to be used in the game but did not lend his voice to the game. Instead, Pacino picked the actor to voice his well-known role. If you want to be an angry, Cuban drug lord, then this is the game for you.
Seek and Destroy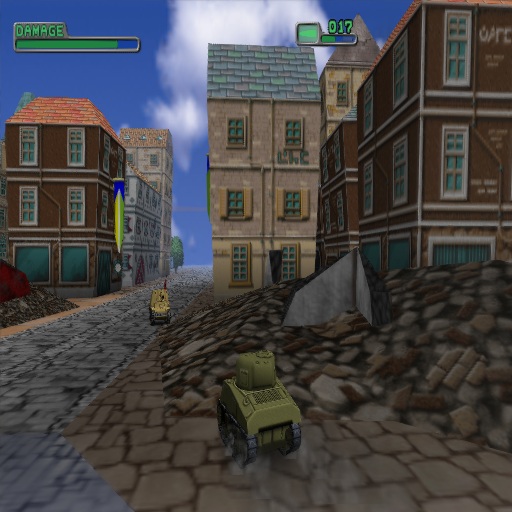 Before the World of Tanks, there was Seek and Destroy! From the same makers as Road Trip Adventure, you also played as a vehicle in this little number. Reviews really varied back in the day, some commenting the game made their eyes bleed, and others praised it for it's simplicity and depth to its game play. I was definitely the latter, similar to Road Trip above, I enjoyed the little vehicular characters and simple play. It was dirt cheap too, so a win-win for most games back in the day.
Army Men Series
The CoD series back in the day, Army Men was a great series on the PS1 and I fondly remember trying to complete Army Men: Team Assault. Honestly, the game full of green plastic men was really, really difficult. Despite its difficulty, it was an otherwise enjoyable game that you could play with a mate. As usual with war-style games, each Army man had it's own different class and weapons. Sometimes, you'd have to specifically pick a certain character to complete a mission. This a game series I will always fondly remember and a series which equally infuraited me.
These are a select few titles of my past that I have great memories of. What games did you play that barely get a mention these days? Let me know in the comments section below.