Since the WWE Draft took place the next pick shake up was going to be the next part of it, sure it has a silly name but it makes thing interesting. I know AJ Styles is rumoured to go to RAW but I don't want that to open so he won't be on this list. You'll notice that I haven't picked many big stars to be drafted away and that's because I don't think you should change the big stars at this moment, AJ Styles is Smackdown Live, Seth Rollins has unfinished business with Samoa Joe. Hopefully you'll agree with my picks but if not comment below and let me know who you want to move.
Who should go to Smackdown Live?
Charlotte Flair
With it looking like Sasha Banks and Bayley will be going head to head for the Raw Women's championship there really is nothing left for Charlotte to do on RAW, unless it's to feud with Nia Jax and I don't want that, not one bit.
The Smackdown Live women's roster has a lot of talent at the same level, Charlotte should instantly be put into the title picture, or she can return to her feud with Becky Lynch, it also makes sense to give each show 2 members of the 4 hoursewomen.
Sami Zayn
Seemingly forever stuck in the mid card of RAW and unlikely to be involved in any kind of championship feud any time soon Sami needs to jump ship, if he does I can see him fighting for the Intercontinental Championship pretty soon before moving onto the WWE Championship, bot to say he'll win that but he certainly deserves a shot.
Enzo and Big Cass
The Smackdown Live tag division needs some star power and that's just what they'll get in this draft, Enzo and Cass aren't doing anything on RAW and are honestly they are becoming stale, in NXT is always felt fresh, maybe that's because they would actually win a match from time to time, move them to Smackdown Live because that roster is full of jobber tag teams.
The New Day
I told you the tag division was getting some star power, achieved all they can on RAW they desperately need a change of pace and in a 2 hour show we won't be over exposed to them, The New Day are in a similar position to Enzo and Cass in that they also feel stale, how much longer can they keep it going? and if they do break up Smackdown Live gets 3 new single stars.
Who should go to Raw?
Mojo Rawley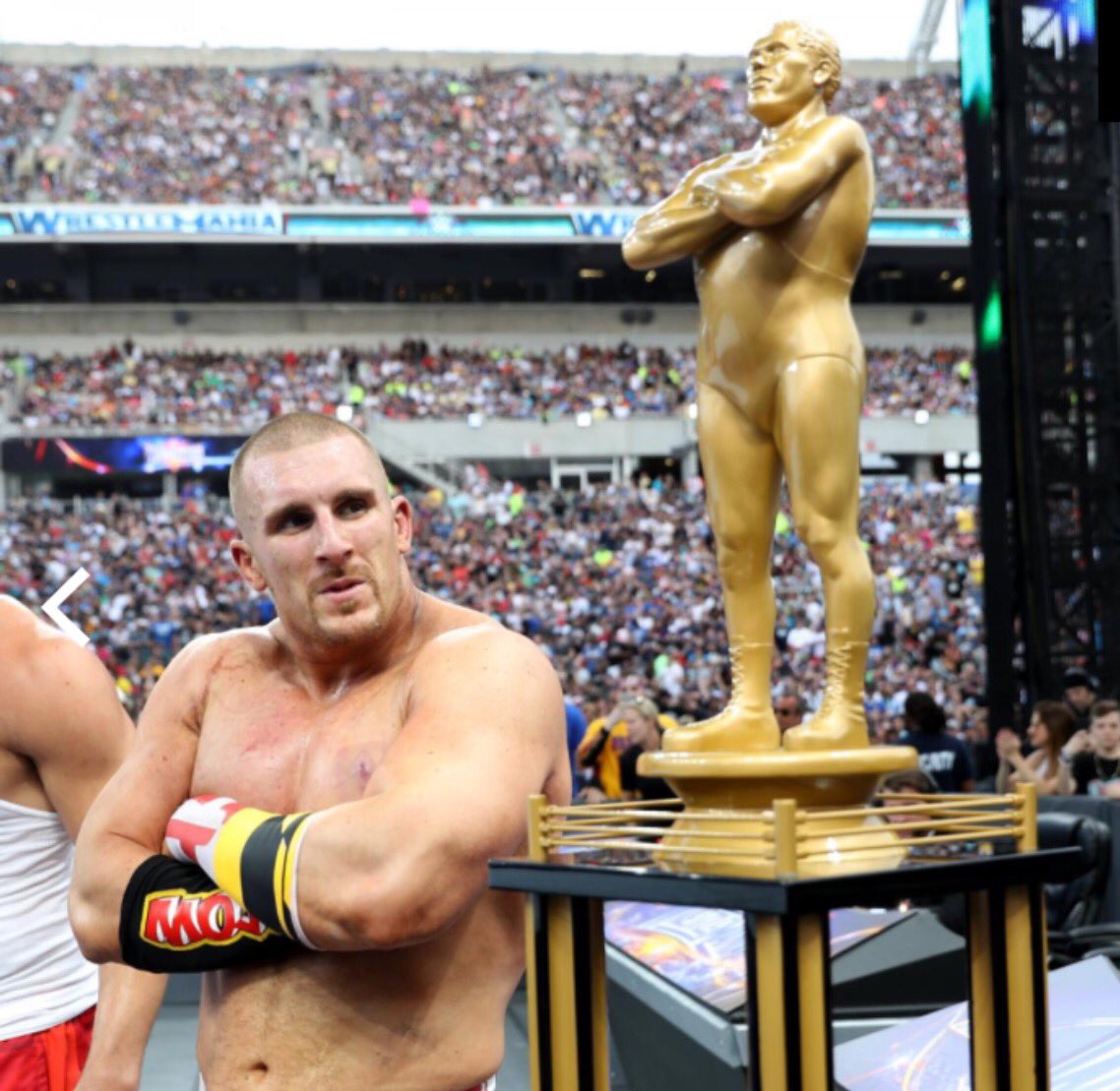 Okay okay, before you come to burn my house down let me explain, he's fresh off the Andre the Giant Battleroyal win at Wrestlemania and there are more people for him to run through on RAW and if you win the something that big someone in the back likes you, and if he's to be pushed let him run through people like Bo Dallas, Titus O'Neil and others like that.
I don't like it either but at the moment I prefer Smackdown Live and would rather him be on RAW so I can skip the majority of the segments he's involved in.
Alexa Bliss
If Charlotte is leaving then she needs to be replaced, and we'll be swapping a former champion for another former champion, I'm tired of seeing Alexa lose to Naomi so hopefully she can harness the debut on a new show to kick star her momentum and pick up some wins before being put in the title picture.
Kalisto
I know, he's still on Smackdown Live, who knew? with the cruiserweights getting more in ring action on RAW it makes sense for Kalisto to be there, he's not going to do anything on Smackdown Live so it's time for him to make the switch to Monday nights and hopefully have some good high flying matches with Rich Swann, Cedric Alexander and a few more.
Mickie James
Because the RAW women's division is non-existent once you get past the top 4 women there needs to be more talent added, Mickie James is a former champion and can put the younger stars over like she did with Becky Lynch on Smackdown Live. You can even make her debut match against Alicia Fox so she can start with a win, because nobody likes Alicia Fox.