The most wonderful time of the year is already upon us, the time of year where every game and its dog are released at the same time – November. Your poor wallet is screaming in pain, life responsibilities take priority after a certain age, and there is no red-suited man to save your bank balance. So what is the solution for the most expensive gaming time of the year? Yes, it is in fact, Christmas.
Your family and friends claim you are difficult to buy for, but fear not, make them a Yuletide list they'll never forget.
Here are the top gaming essentials you should ask for this Christmas.
1. A Christmas jumper of course
What better way to celebrate Crimbo than with a novelty Christmas jumper, and not a horrid one that your Nan might knit. These little beauties can be picked up for around £30 in GAME. Personally, my Fallout jumper goes down quite the treat at Christmas parties and gets the appreciative nod from other gamers in public. Get them on your list!
2. All the games that came out in late October & November
So November in my eyes is the month of the gaming beast. All developers/publishers are intent on releasing all of the games in that month, and rightly so, just before Christmas. It's a big list so you'll have a juicy request of the likes of; Skyrim:Special Edition, Battlefield 1, Titanfall 2, CoD: Infinite Warfare with Modern Warfare Remaster, Pokemon Sun & Moon, Dishonored 2, WatchDogs 2 the list could go on. Get a few requests in to fill your boots over the festive period.
3. A new headset
When it comes to purchasing a new headset, it's a jungle out there. Should you fork out top dollar, or instead, opt for a more reasonably priced set? Depending on your family/friends budget there are plenty to choose from. Personally, I prefer a headset which can connect to my consoles and my PC. The Steel series is usually a good option, compatible with PC and PS4 and they can range from $30.00 to $330. Turtle Beach are a reliable brand, who also have a variety of headsets in different prices ranges. I'd also consider purchasing from the Venom line, cheap and great quality. But treat yourself and ask for the best, you can't shout at scrubs through your TV or your controller.
4. Mini-NES sold out? Buy this!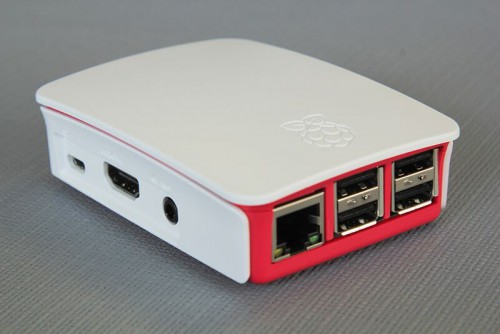 A raspberry pi, no, not the edible kind of course. A tiny single board computer, which you can program to all of your gaming needs. A beginning level of programming and computing knowledge is pretty useful, but hey, that's what Google is there for. A starter kit can be picked up for around £40 on Amazon.
5. Displate
A metal poster of your favourite gaming character, perfect for any gamer and their quiet gaming corner in the house. It's video-game related which will quench your collecting needs and they look pretty stunning as part of your humble abode.
So these are my Top 5, as Gamers there is so much option out there to be asking for this Christmas? What's on your list this year? Let me know in the comments section below.