I have no reason to think any of these will happen, but survivor series is the perfect time to bring in new people, the losing brand can use these stars to add competition so in story line terms it makes perfect sense.
This list is dependent on my predictions being correct and you can check them out here
http://nerdhub.co.uk/predictions-for-nxt-takeover-toronto/
Mickie James
Mickie James will make her return to in ring action tonight, but will it be a one and done for the former Women's champion? I think it will be a one and done for NXT, why not put her in a feud with one of the younger female competitors? Alexa Bliss comes to mind, she's been improving every week and a worthwhile feud with Mickie James could set up for big things in the future.
The Revival
The Smackdown live tag division needs The Revival, Breezango, Hype Bros, The Ascension, The Vaudevillains, The Headbangers and The Spirit Squad need to go, that only leaves The Usos (Who I like as heels) American Alpha and the champions Heath Slater and Rhyno and you can't build a competitive tag division with only three teams because the matches will get stale and most pay per views will have a triple threat tag team match. It's time to bring in The Revival and let them run rough shot over the lesser teams.
Samoa Joe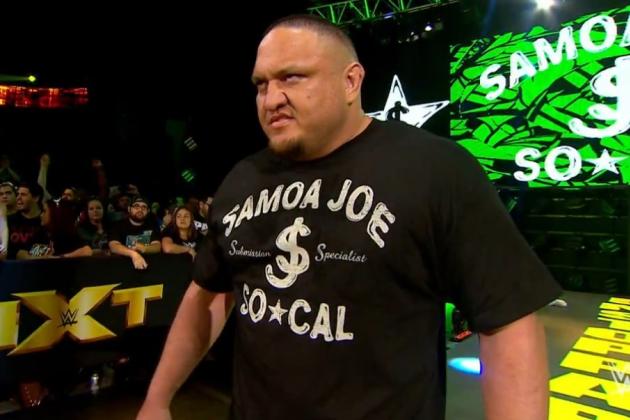 Samoa Joe deserves to be called up to the main roster and would make an excellent top heel for either brand, it feels more likely that he will be drafted to Raw to once again feud with Finn Balor, but could you imagine him turning up on Smackdown Live and battling with AJ Styles? it will be like the golden age of TNA on WWE TV. Normally debuts are made after Wrestlemania but can WWE afford to leave it that late? there's still the Royal Rumble to go so potentially they might wait until then, but why wait? he's done all he can in NXT.
Thanks for reading I hope you enjoyed it, if you did be sure to check back for other opinion pieces or ollow us on Twitter @nerdhubonline for our latest news.